50-årsjubileum for den nederlandske Lanciaklubben i 2023
The Lancia Club Nederland (LCN) was founded in 1973, which means that next year we will have been in existence for 50 years! This is an important milestone, and we at LCN have big plans for 2023; one of the highlights of which will be the «Cento Miglia d'Olanda (CMO)».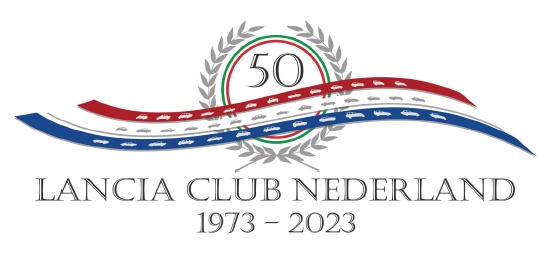 Advance notice of the Cento Miglia d'Olanda 2023
The CMO is held every five years, to mark the LCN's anniversary; an ambitious weekend in which more than 70 Lancias from the LCN and various international clubs will be taking part.
We at LCN warmly invite everyone with a Lancia, from classic models to the latest Ypsilon, to the CMO 2023; this will be held from Friday 15 September to Sunday 17 September 2023. Make a note of this weekend in your diary now.
The weekend of activities starts with the arrival on Friday afternoon and ends on the Sunday afternoon after lunch (see below for a general programme overview). There is an option to extend the weekend until Monday 18 September.
When celebrating anniversaries the Lancia Club Nederland traditionally also invites the Lancia clubs from other countries. Now the Lancia marque is set to make a comeback on the market, it is important for us to maintain and where possible strengthen the contacts and cooperation between the clubs in the various countries.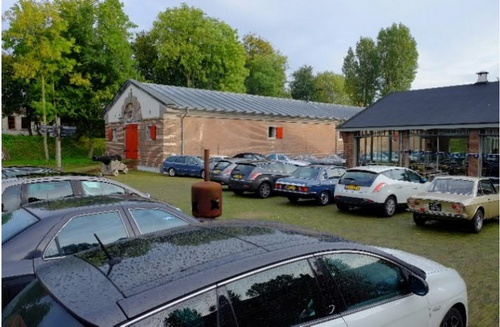 We have high hopes for the new models to be launched in the coming years, but we are also celebrating the rich history of the Lancia marque. In support of the heritage of our beloved marque we continue to promote a sense of solidarity between the European clubs, and this includes getting together for future events. So our aim with the Cento Miglia d'Olanda is to strengthen international ties!
Over the past 50 years we have held events at numerous locations around the country. This time, in 2023, we plan to highlight the river region and the eastern part of the Netherlands. A series of attractive and diverse drives and a varied program will allow you to discover this region.
The evenings will be given over to a dinner and socializing in the bar. Depending on your preference you can attend the event on the Saturday with or without an overnight stay.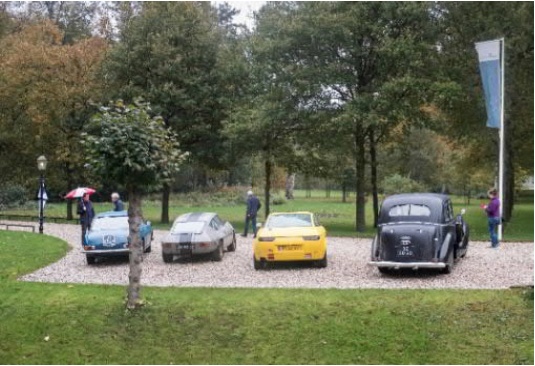 The CMO 2023 Team is working very enthusiastically to put together a successful event and is looking forward to welcoming you to the "Cento Miglia d'Olanda" in 2023!
So make of note of 15 to 17 September 2023 in your diary. These dates have now been confirmed. The final invitation will be sent out early in 2023. If you have any questions, please feel free to contact the CMO 2023 Team (Wietse Burger) via wietse.burger@lancia-club.nl.
The full programme is still being finalized. The outline programme (subject to change) is set out below:
Friday 15 September 2023
15:00 Arrival at hotel;
17:00 Welcome and aperitif; followed by dinner.
Saturday 16 September 2023
7:30 Breakfast starts;
9:00 Welcome for people not staying overnight (with coffee and a tasty treat);
9:45 Briefing and start of drive;
10:30 Visit to Metropole Druten, followed by lunch;
18:30 Dinner.
Sunday 17 September 2023
7:30 Breakfast starts;
9:45 Briefing and start of drive;
13:00 Lunch and conclusion of programme.
There is an option to stay overnight until Monday 18 September